Marlfield House - Special Offers
BED AND BREAKFAST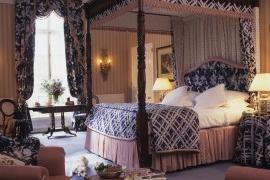 Description: Spoil yourself with a night in our beautiful country house. Following a wonderful nights sleep in one of our luxurious bedrooms enjoy a leisurely full Irish breakfast in the conservatory including our country buffet of mueslis, fruit compotes, yogurts, homemade breads and scones, jams and marmalades.

Offer includes: Bed and Breakfast.
Please call to make your dinner reservations in advance of your arrival if you wish to dine in either our House Restaurant (open Wednesday to Sunday) or 'The Duck' restaurant situated in our courtyard (open every day from 1st July).
Min Stay: 1
From: €105 per person sharing



SUMMER BED AND BREAKFAST TREAT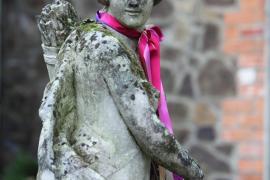 Description: Spoil yourself with a night in our beautiful country house this Summer. Now is your opportunity to see Marlfield at its best while the garden is blooming! Following a wonderful nights sleep in one of our luxurious bedrooms enjoy a leisurely full Irish breakfast in the conservatory including our country buffet of mueslis, fruit compotes, yogurts, homemade breads and scones, jams and marmalades.

Offer includes: Bed and delicious Breakfast, THIS SUMMER RATE IS VALID FOR JULY, AUGUST AND SEPTEMBER
Please call to make your dinner reservations in advance of your arrival if you wish to dine in either our House Restaurant (open Wednesday to Sunday) or 'The Duck' restaurant situated in our courtyard (open every day from 1st July).
Min Stay: 1
From: €88 per person sharing



RURAL RELAXATION WITH DINNER
Description: Marlfield is a most relaxing house and a short break here will make you feel like you've had a week away from it all! Come in the afternoon, enjoy the peace and tranquility of the house sitting in front of a blazing fire sipping tea or a stroll or cocktail in the sun drenched garden. Spoil yourself with a nap or bubble bath before our delicious seasonal five course dinner in the romantic house conservatory restaurant. And at the end of a perfect day enjoy a wonderful sleep in your beautiful room, waking refreshed for a breakfast to remember!

Offer Includes: Luxurious overnight stay, delcious breakfast & five course dinner on each night of your stay, available Wednesday to Sunday only .
Min Stay: 1
From: €124 per person sharing



RURAL TREAT WITH SUPPER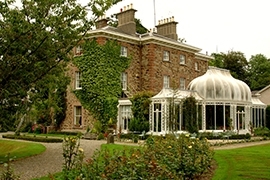 Description: Come for an overnight stay in the country on any night from Sunday to Friday. Sip tea in front of a blazing fire reading a book, or enjoy a cocktail or stroll in the gardens, followed by our delicious three course supper. Following an amazing nights sleep awake refreshed for a beautiful breakfast with delcious buffet of homemade mueslis, compotes, preserves, breads and scones the following morning. Irresistible!

Offer includes: overnight stay, breakfast and our seasonal three course supper on each night of your stay, available Sunday to Friday
Min Stay: 1
From: €112 per person sharing



SPLENDID SNEAKY INDULGENCE!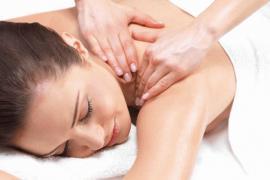 Description:
Steal away for a romantic night. Enjoy a massage or facial followed by our delicious seasonal five course Table d'hote dinner that evening in our Conservatory restaurant! Following our amazing breakfast depart feeling totally rejuvinated!

Offer includes: bed, breakfast and romantic five course dinner and a massage! Available Wednesday to Sunday only
Min Stay: 1
From: €149 per person sharing



EASY GOLDEN YEARS PACKAGE!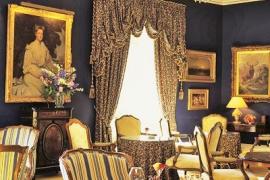 Description: Marlfield prides itself on the beauty of the house, service, delicious food and hopsitality. This package for those over 60 includes afternoon tea with scones on arrival and our three course supper dinner menu that evening.

Offer includes: afternoon tea with scones on arrival and overnight stay with breakfast and our delicious three course supper on each night your are staying
Min Stay: 1
From: €135 per person sharing



ONE NIGHT RELAXATION PACKAGE -INC MASSAGE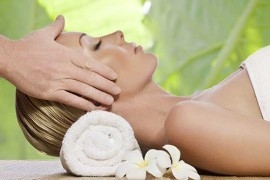 Description: Come for an overnight stay in the country on any mid week night. Relax and enjoy a massage, followed by our delicious three course supper. Following an amazing nights sleep get up to a beautiful full Irish breakfast with delicious buffet of homemade mueslis, compotes, preserves, breads and scones the following morning. Irrestible!

Offer includes: bed, breakfast, 3 course supper and massage. Available Sunday to Friday only
Min Stay: 1
From: €162 per person sharing



TWO NIGHTS LUXURY ESCAPE INC TWO DINNERS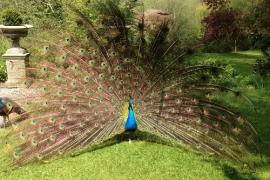 Description: Two night Gourmet Special including two dinners. This offer includes two nights bed and full Irish breakfast in one of our luxurious bedrooms with two dinners: our three course supper menu on one evening and our full five course dinner in our conservatory restaurant on the other evening (available from Wednesday to Sunday) . Marlfield offers massage and facial treatments. Please request the list if you would like to book.

Offer includes: Two nights bed and breakfast with 3 course supper on one evening and 5 course dinner on the other. Dinner available in the house restaurant Wedensday to Sunday, supper available every night.
Min Stay: 2
From: €246 per person sharing



THE MAGIC OF MARLFIELD FOR A WEEKEND AWAY INC TWO DINNERS!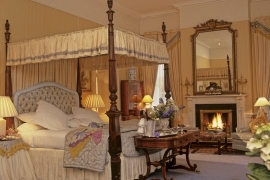 Description: Really spoil youself and book this weekend away which includes two nights wonderful sleep in one of our luxurious bedrooms and our delicious Irish breakfast on both mornings. Enjoy our three course garden to plate supper menu on one night and our five course seasonal dinner on Saturday night including canapes and petit fours. You will feel like you've been away for days!

Offer includes: Two nights bed and breakfast, 3 course supper on one evening and seasonal 5 course dinner on the other.
Min Stay: 2
From: €276 per person sharing